Introducing the Glamour range
Contemporary, Chick and Classic
• 19 September • Radika Kaur • Home
---
Picking the right furniure lets you express your style. Our Glamorous range at Furniture Maxi offers a classic and light design, allowing the room to brighten up with a touch of natural lights bouncing off the mirrored glass. Bring elegance and style into your home for affordable prices with Furniture Maxi.
Our product of the week must be the Glamorous Mirrored Dressing Table. It's fragile yet bold carvings showcase elegance.
The Glamorous range includes furniture throughout the home from bedroom to living room. Ensuring that your home suites its purpose such as offers ample storage solutions.
When hand picking furniture, our team at Furniture Maxi put your needs first. This Glamorous Mirrored Dressing Table has been constructed from a MDF frame this stunning range features a mirrored finish with bevelled edges and elegant mock crystal handles. With three separate drawers and surface you'll have plenty of space to store your precious make-up, perfume or jewellery.
It's cabriole legs offers graceful curves adding shape and depth to your bedroom. Its timeless style will never grow old.
---
Top picks, chosen by our critiques
---
It's beauty is undefeated
The beautiful and glamorous Mirrored Furniture Range will be a stylish addition to any home.
The mirrored glass panels are finished with beautifully rounded bevelled edges giving them a luxurious effect and smooth feel when touched.
These items do not require any assembly and is delivered ready to use, it just requires the handles
to be put on the drawer fronts which is very simple to do.
From our wide range of home furnishings, you'll be sure to find something that will be a match for your home.
Some people look for a beautiful
place, others makes a place
beautiful.
- Hazrat Inayat Khan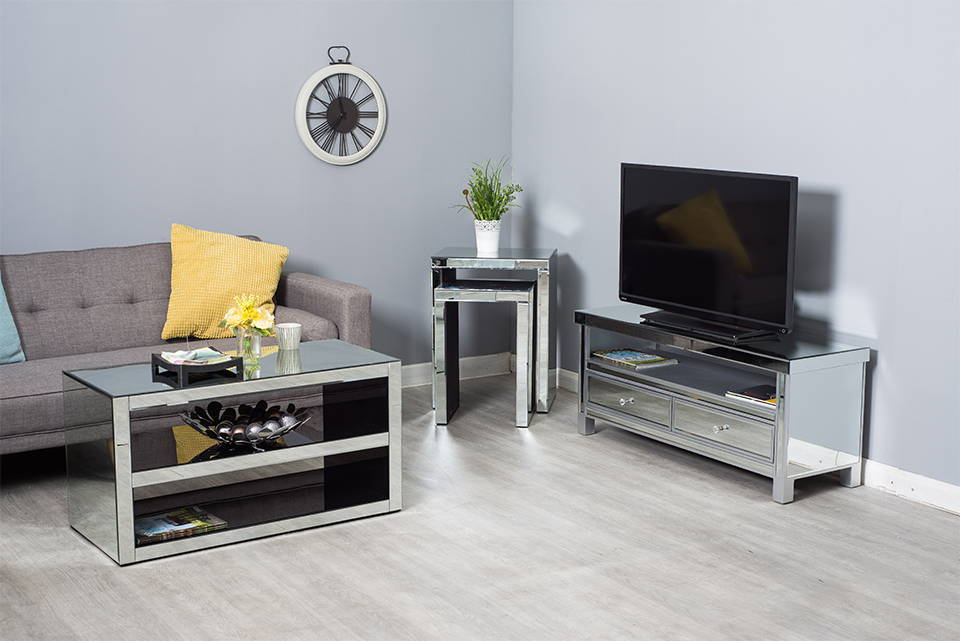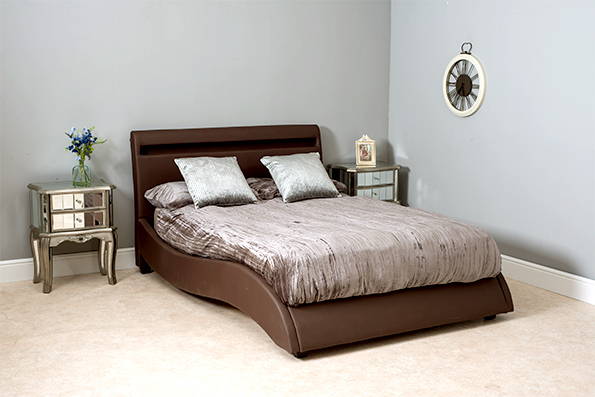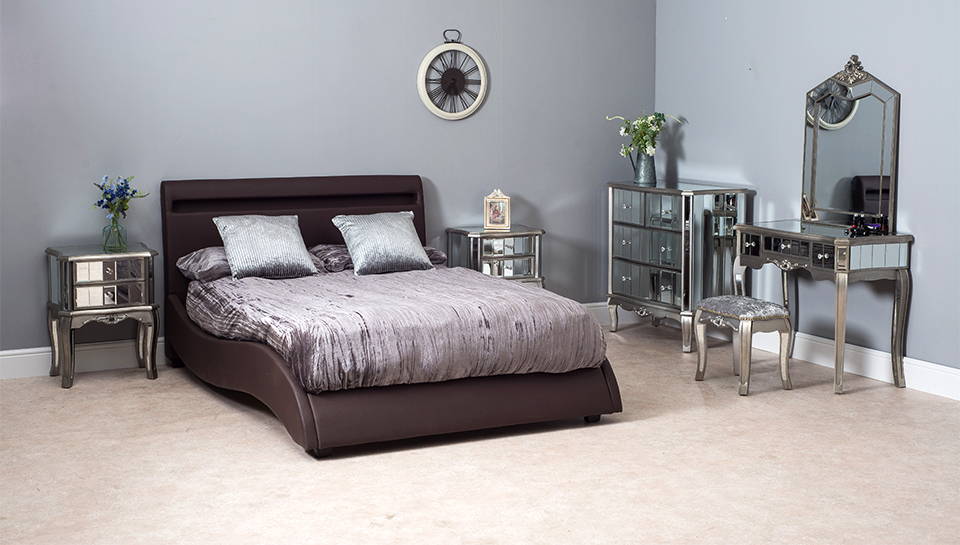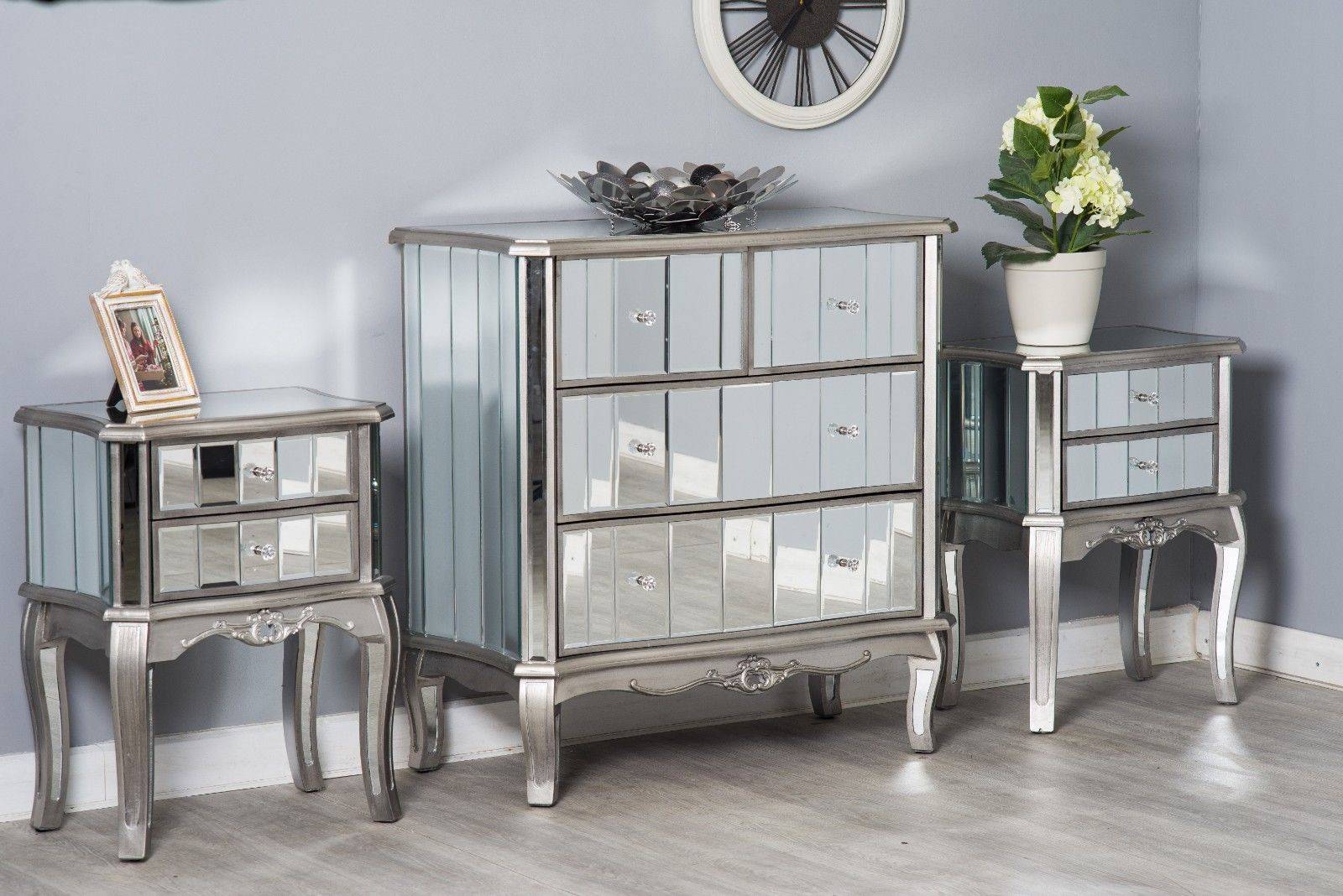 The history of mirrors started with ancient Egyptians, Romans and Greeks as they were quite fond of mirrors and often manufactured mirrors from polished copper and bronze. Glass mirrors were first produced during the third century A.D. They were quite common in Egypt, Gaul, Germany and Asia.
---