Difference Between Rattan and Wicker Furniture
WHAT IS THE DIFFERENCE BETWEEN RATTAN AND WICKER FURNITURE?
---
---
Last Updated 14 April, 2021
Upon first sight, it may seem like wicker and rattan furniture are the same, that one may be an alternative name used to sell a replica product. However, that is not strictly true. In fact, it is a very common mistake to confuse one for the other. In order to understand the difference between wicker and rattan the materials have to be examined a little more closely. So what is the difference between rattan and wicker? Read on to find out more.
---
In total there are almost 600 species of rattan available in the world. Mostly found in the hot, tropical regions of Africa, Asia and Australia, rattan is vine-like in appearance, with a diameter ranging between 1-3 inches.
Once the skin has been removed, it reveals a robust, yet flexible material, that can then be weaved into the desired shape. Rattan is perfect to use in the manufacturing of home furniture due to its pleasing, natural looks and tough, durable nature.
There are a variety of different species of rattan from single stemmed to clustered and low or high climbing palm trees. Some variants can even grow as high as 100mm. The versatility of rattan is such that in 2010 Italian scientist even managed to turn rattan wood into a bone almost identical to the human tissue. This has now progressed to the point where trials are being conducted to see if it could be a viable artificial bone replacement.
---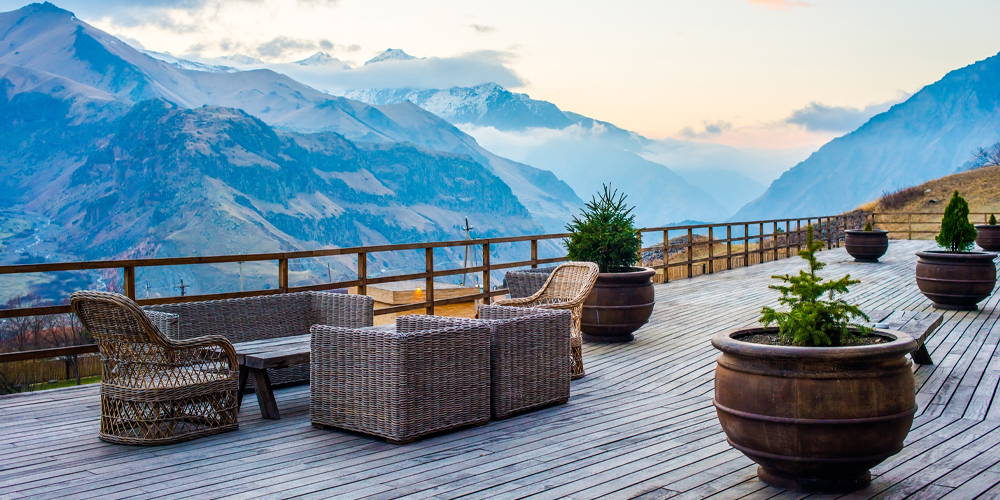 ---
Wicker is a weaving technique that has been used to make furniture for thousands of years. It has even been discovered by historians as being first used in ancient Egypt, where civilisations would use it to create baskets, boxes and more.
There is often a lot of confusion about wicker, especially as the products are marketed and labelled as 'wicker furniture', which is slightly misleading. This leads many people to think that the material used to make the item is called wicker, when in fact that is not the case.
Rattan, cane, reed or bamboo are usually the materials used to manufacture these kinds of products. There is also synthetic rattan furniture now widely available on the market too, although the quality is usually not as high quality. The wicker weave is what knits the material together to form the furniture, which is where the confusion comes from.
---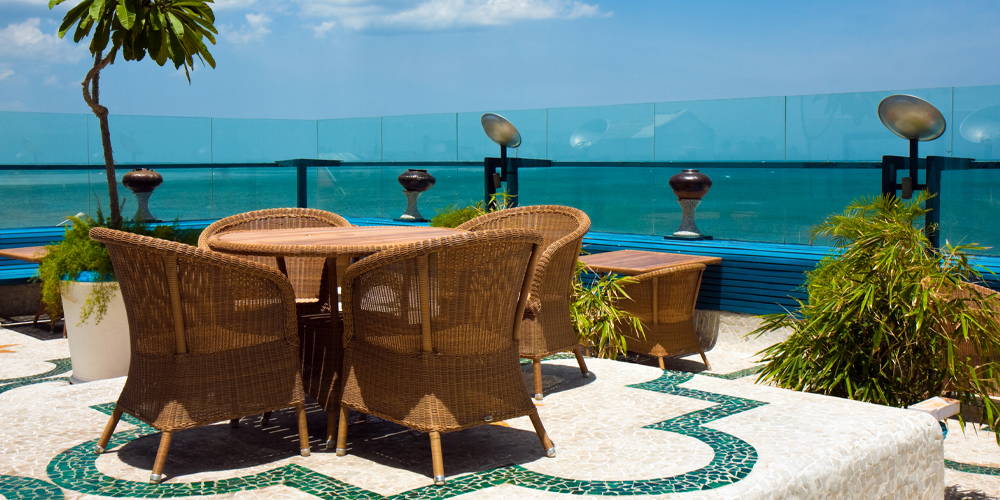 ---
What is the difference between wicker and rattan?
Rattan is one of many materials from which wicker furniture is made from. That means both rattan furniture and wicker furniture are often derived from the same source.
Where rattan is a natural plant and retains its original name during manufacture, wicker is actually a generic name given to the materials that have weaved to make the product.
Put simply, this means rattan furniture is made purely from materials sourced from a rattan plant, while wicker furniture is the weave technique used to make the finished product.
---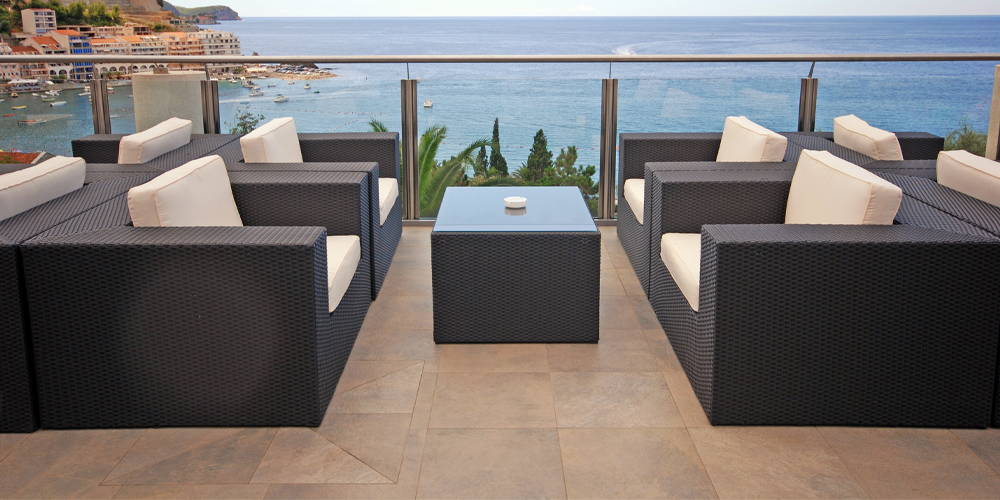 ---
Is rattan furniture better than wicker furniture?
There is no straightforward answer to this question. This is due to rattan often being used to make wicker furniture. By saying rattan furniture is better, in a sense you are also saying that wicker is too, as it relies heavily on rattan.
The answer perhaps lies in the fact that rattan is a core ingredient in both types of furniture. This is because rattan has a number of fantastic benefits that make it perfect for use in the making of home and garden furniture.
Rattan garden furniture has a natural aesthetic appeal and can be shaped into various shapes and sizes. As a natural material, rattan is also resistant to outdoor elements, which is ideal for withstanding the unpredictable British weather. It is also extremely comfortable, cost effective, easy to maintain and eco-friendly.
So if you are considering whether to purchase rattan or wicker garden furniture, choosing the natural based material makes far more sense.
---
Understandably, customers buying furniture for outdoor use want to know more about the materials as concerns about the state of the environment continue to grow. There are so many materials and products available to buy today so it's important to be aware of their ecological footprint before they arrive in your home.
Real rattan looks and feels natural because it is sourced directly from countries like Malaysia, Vietnam and the Philippines. All the harvesting of the plant is done by hand and the tip of the vine is re-planted back into the base of the tree so it can regrow and be re-used again once ready. Local harvesters break down the various parts, with the stem graded by its thickness, before the skin is then peeled ready for weaving and tying. This is a skill that has been passed down through generations of small communities all heavily rely on the worldwide trade of rattan.
Just as importantly, if you want to replace your rattan furniture at a later date it can also be recycled, as can the steel frame. Compared to synthetic rattan or plastic garden furniture this is a major advantage and means the furniture will not head to landfill areas that can be extremely damaging the environment.
---
Why should you choose rattan furniture?
Make the most of your garden
First and foremost, weaved wicker rattan furniture allows you to make the most of your outdoor space. Now more than ever it is a popular choice for homeowners who want to expand their living space to encompass both internal and external areas.
Merging the two together benefits everyone, so you can spending time in the living room and enjoy time on a dining set or sofa during the spring and summer. Rattan is recognised as one of the strongest woods around, which means for the money you spend you will get plenty of years of enjoyment from whatever furnishing you invest in.
Whether you buy a table and dining chairs, a coffee table or a bistro set, there is so much variety available with rattan outdoor furniture it ensures you get to enjoy the pleasure of al-fresco dining. It now seems strange to think that outdoor eating was once mostly only part of continental culture and not something the British would do. That has changed dramatically over the past couple of decades and as soon as the sun is out there is nothing we like better than enjoying some food and drinks with the sun high in the sky. Share the joyful ambience with family and friends in the comfort of your own garden and you won't have to worry about paying an expensive bill at the end of the night.
You can use it indoors and outdoors
Style-wise and financially it always makes more sense to invest in timeless and classic furniture that won't look out of date in the next year or two. It's great to look 'on-trend' but trends quickly come and go and changing your décor all the time requires a lot of time and money.
Rattan furniture is adaptable to both time and environment – which means it looks just as good inside your home as it does outside. This is also great news for owners of conservatories and orangeries, enabling you to get more use out of these spaces all year round. The natural look of rattan, combined with its neutral tones makes it ideal for use inside – and when the sun is out it is light enough to move to a new spot outside in the sun.
The cost effective option
You've no doubt seen countless TV adverts with expensive looking sofas with price tags to match. Not everyone has the funds to spend thousands of pounds on a new sofa and rattan offers a much more cost effective alternative.
At the same time, you lose none of the glamour or quality just because you pay a lower price. Rattan is renowned for its durability and longevity, thanks to the tropical locations it is sourced from, which ensures when treated with care your furniture will last for years to come.
Increase the value of your home
Investing in high quality furniture like our natural rattan range can also play a key role in improving the market value of your home. It gives you the perfect opportunity to create a purpose-built garden room where you can spend your time during the spring and summer, making an indoor space that prospective buyers will instantly be attracted to.
Having a well-kept and spacious garden is one the biggest features that buyers look for. The cost of building a garden room can be recouped in a higher sale price, while also giving you the edge over other homes selling in your area.
Rattan furniture is perfect for social distancing
Even when things return to normal after COVID-19, many people will still be wary to interact too closely with others, and the way we spend time together may have be changed forever. If this is still a concern for you, items like rectangular dining sets allow you to entertain while keeping safe spaces between others as you eat and relax.
Likewise, cube sets allow you to tuck in chairs underneath the table, so guests are aware of where they need to sit and there are no awkward conversations. Similarly, bistro chairs can be safely spaced out so there is good distance between you and no-one feels uncertain about sitting down and having a chat and a drink.
---
How much maintenance does rattan furniture need?
There is very little maintenance and aftercare needed for rattan furniture. Compared to timber or metal furniture which requires much more work, rattan can largely be left to its own devices. All it requires is the occasional dust down and wash with warm soapy warm to keep it looking clean and in good condition.
Is rattan furniture waterproof?
Like the vast majority of garden furniture, rattan furniture is not completely waterproof. Natural rattan does contain some in-built weatherproof qualities that can resist exposure to certain levels of rain, frost and UV rays, however, it does require a little assistance once in your home. That's why it is a good idea to invest in an outdoor rain cover that will shield the material during periods where the furniture is not in use, such as the autumn and winter.
Can I leave the cushions outside?
We would advise that you do not leave rattan cushions outside. While they provide some level of protection against rain and moisture, too much exposure could damage the material long-term. If you are not using the furniture store the cushions somewhere safe, especially if you know the weather is going to be bad for quite some time.
The cushion covers are machine washable, making it easy to maintain their condition. Simply unzip them and follow the washing instructions, dry them out and replace them once they have been cleaned.
Will rattan fade if left outdoors for too long?
Rattan is an all-weather material that hails from tropical regions of the world which means it is able to withstand exposure to certain levels of UV rays. Like any material left exposed to UV rays for too long rattan can experience some damage such as cracks and splits. There are ways to avoid this by either investing in an outdoor rain/protection cover or using tung or boiled linseed oil to restore and split, cracked or dry areas.
How do I can tell which is the best quality rattan furniture?
The best quality rattan furniture will be made from natural rattan and feature strong steel frames. Some assembly may be required for certain pieces, but in the majority of cases good quality rattan furniture items will be delivered ready for unpacking and use straight away. This is because pre-assembled furniture features bolts that have been welded together which generally ensures more strength and longevity.
Furniture Maxi's outdoor furniture comes with 3 year warranty which is applicable only to the metal frame. Indoor furniture comes with a 6 month warranty, as do our rain protection covers.
Can I return my rattan furniture if I change my mind?
When you order with Furniture Maxi you have the option to change your mind and return the item within 30 days of receipt. The product must not have been used and must still be in its original packaging in order for the return to be accepted and processed.
How do you deliver your items?
We offer free delivery to all orders with mainland UK postcodes via different couriers, depending on the destination address. For large, bulkier items a pallet delivery may be required. More information can be found on our Shipping & Returns page.
Pay for your rattan furniture in instalments
Paying outright for a new piece of furniture can be expensive, especially if the cost is several hundred pounds. Some people choose to take out credit or a loan, but that usually also means paying extra interest which only increases the overall price you have to pay.
With Furniture Maxi you can pay for your new rattan furniture in instalments without having to pay any interest at all. You can apply to use the Klarna payment system which enables you to split the payments into three equal payments; the first is due at the checkout and the remaining two 30 and 60 days later.
Alternatively, you can choose to pay the full amount within 30 days with no money due at the checkout. Whichever option you go for there will be delay in the shipment of your goods which will be despatched as normal. You pay no additional interest or fees and enjoy much more control over your money as a result.
---
---