How To Choose The Best Rattan Furniture For Your Garden
Rattan garden furniture has become one of the most popular choices for homeowners right across the UK. These furniture sets bring style, comfort and longevity and fit perfectly into any outside space, large or small. Before you spend your hard-earned cash it's important to do your research to understand what you need to look out for to make the right purchase. To give you a head start, here's how to choose the best rattan garden furniture for your garden.
---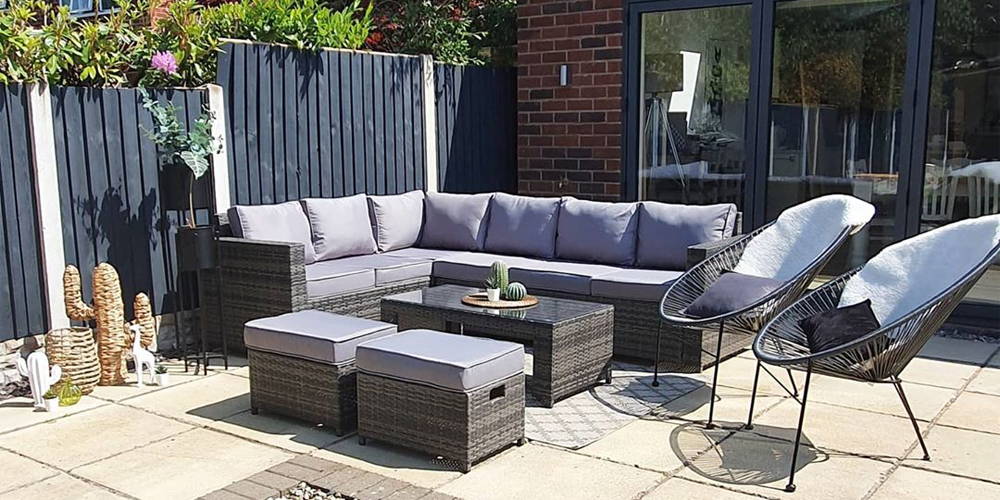 ---
Price doesn't always dictate quality, which refers to both cheaper rattan garden furniture and furniture sets that are priced at the higher end of the market. Pay close attention to the materials that have been used to make the furniture as this will give you a clearer indication on the value of what you are purchasing.
For example, rattan garden furniture made from PE or HDPE are specialised materials that will invariably cost more. While ranges from PU or PVC can also offer reliable quality, although not as much as the premium materials. Going cheaper will usually mean lower levels of weather resistance and durability and possibly higher levels of maintenance, but if the price fits into your budget they will still make a worthwhile investment.
---
Speaking of maintenance, you should give consideration to the amount of work that may be required to keep your rattan garden furniture in good shape. Whether you buy premium or budget pieces, you still need to carry out some level of maintenance as it plays an important role in maximising the value of your purchase. This is especially true during the COVID-19 period if family or friends come to visit your home, as you are likely to spend more time outside to maintain social distancing, which means the furniture pieces need to be cleaned more frequently.
A Smart year-round choice is to use waterproof cushions for outdoor furniture to protect against rainfall, especially for rattan patio furniture that is more exposed to the outside elements. Some fabrics such as PVC mesh, polyester or solution dyed acrylic/olefin always stand up well to testing weather conditions throughout the year.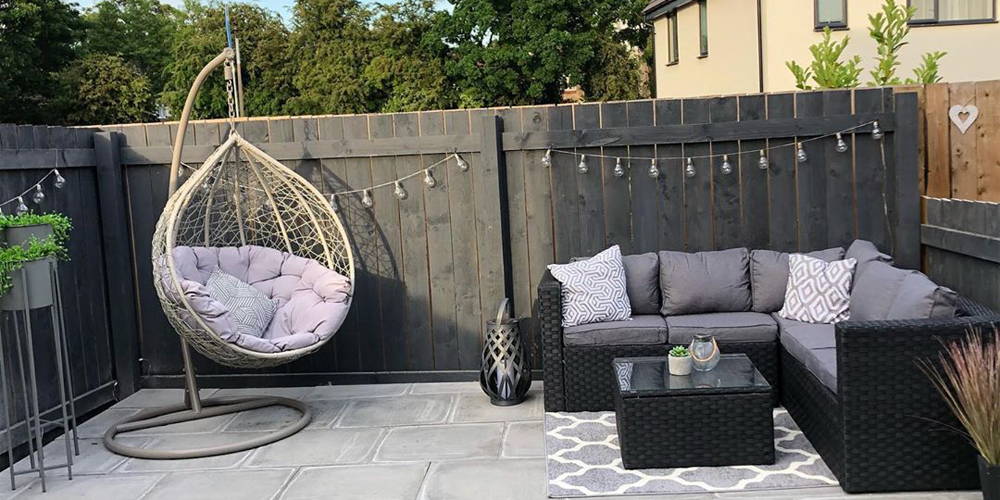 ---
Think Of The Colour Scheme
Whether you choose grey garden furniture, or furniture sets of any other colour, it's important to strike the right tonal balance to suit the surrounding environment. Classic colours tend to be the most popular, be it greys, blacks or browns, which are available in a range of different shades. Opting for one of these colours means that even if you move home, or the garden or house aesthetic changes, the rattan garden furniture remains adaptable enough to still fit in.
And don't forget, if you want to change up the look of any of your garden furniture sets you don't necessarily have to go out to purchase brand new alternatives. Use throws, blankets and cushions to add a fresh new twist to their aesthetic. This is also a great idea during the winter when you might want to make the space feel more cosier as the temperature begins to fall. Rattan garden furniture can also be repainted very easily, which allows you to get creative with your colour palette without having to spend a fortune each and every time.
---
Be Flexible and Adaptable
While you want to purchase rattan patio furniture that suits the space well and serves the needs of time spent there, it makes sense to ensure the pieces are adaptable enough to offer more over time.
For example, why not invest in a rattan corner dining set instead of chairs and a coffee table? This means it can also be used for casual relaxing while your refreshments are taken care of, and also gives you the option to welcome a larger group for lunches and dinners. Or instead of going for a coffee table that only allows you to place items on-top, consider options that also provide storage.
The more use you can get out of your rattan garden furniture, the more value you will receive for your purchase. It should also mean less clutter outside as there will be fewer items performing the same tasks as a larger number of pieces would be able to.
---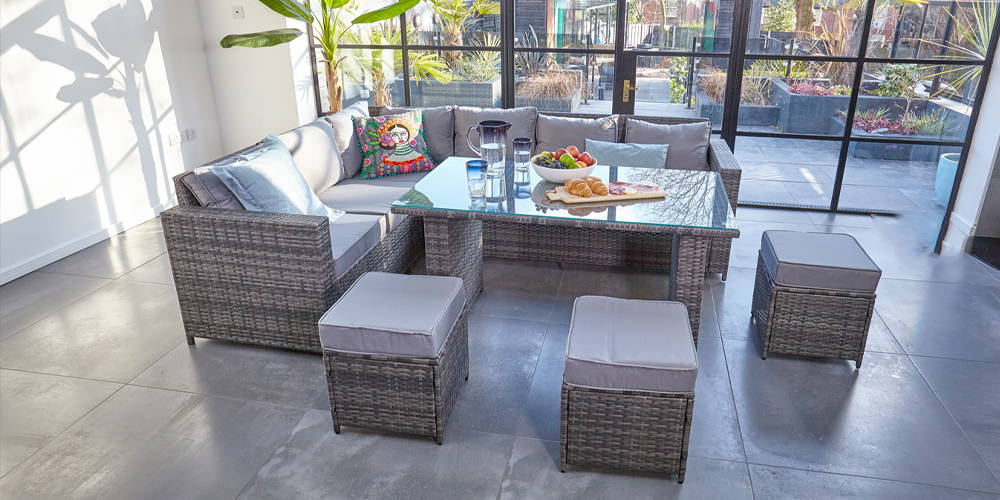 ---