2022 Summer Garden Trends
Summer is fast approaching. The weather is warming up nicely, and over the weekends lawnmowers can be heard buzzing across gardens, filling the air with that lovely smell of freshly cut grass. People are sunbathing, sowing seeds, and playing host to BBQs.
It's the season to enjoy spending time outdoors. And that's why at Furniture Maxi we've been busy talking to gardening experts across the country about the latest trends to transform gardens and make them not just green and vibrant, but your favourite space at home.
We've spotted 5 garden trends coming into bloom that are sure to inspire you – whether you're an amateur gardener or a green-fingered horticulturist.
---
2022 has seen wild gardens steadily climb in popularity. #WildGarden and #WildlifeGardening have over 225,000 posts on Instagram, while a wildlife gardening forum on Facebook now has over 94,000 members.
Wildlife gardening is about growing your garden in such a way that it nurtures wildlife and supports biodiversity. There are many ways to tend to a wild garden, and not all involve making dramatic changes. For example, you could:
install nest boxes, feeding stations or bird baths to attract birds

grow plants and trees that flower throughout the year for butterflies, bees and other pollinating insects

introduce variety in terms of light and shade by growing plants, hedges and trees of different heights for nesting birds

allow your grass to grow wild, or scatter wild seeds to grow spots of meadow for insects to enjoy

dig a pond for aquatic flora and amphibians to thrive in
"Wild gardens have become the trend for 2022," says Ray Brosnan of Brosnan's Professional Landscape Gardeners. He calls them "natural, immersive, bio-diverse and eco-friendly", and suggests that "a significant number of homeowners and gardeners are embracing the idea of a wild garden as it comes with many benefits – you've got the stunning, natural beauty of various wild flowers growing at their leisure, whilst also encouraging natural wildlife to use the space."
Even the Royal Horticultural Society (RHS) is behind this trend. The RHS has drawn attention to the fact that in Britain, three times as many front gardens are now paved over compared to ten years ago, and this has had a significant impact on wildlife. That's why they've pushed their initiative of Greening Grey Britain – part of which involves wild gardening to create sanctuaries for wildlife.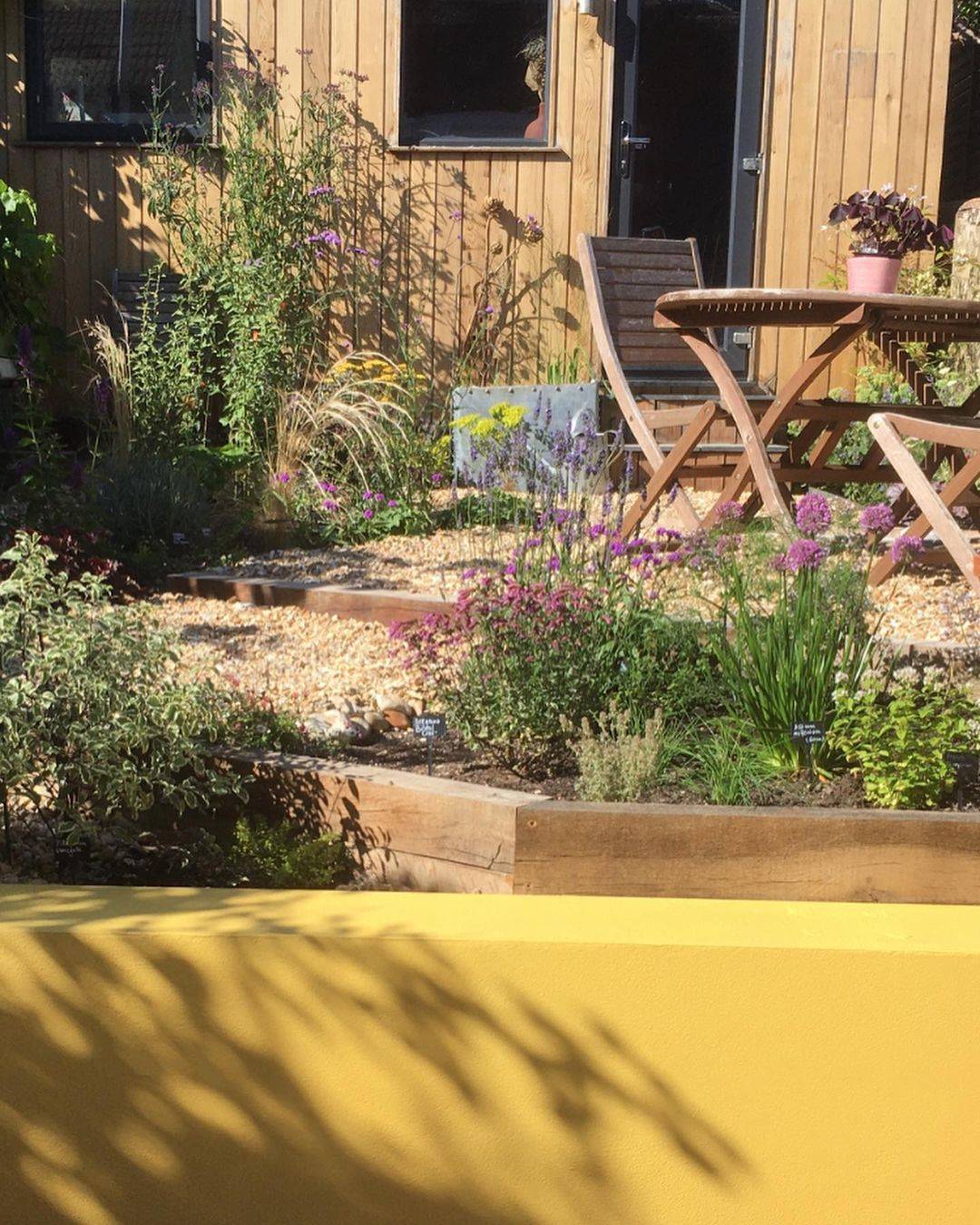 ---
Linked to wild gardens is the growing popularity of tapestry lawns, which aren't made of grass but rather of low-growing perennial flowering plants. These plants form a beautiful tapestry of different shades, colours and textures – all of which make for a unique, low-maintenance lawn.
Robert Frankson of Wild Yards says, "This trend has risen rapidly because these grass alternatives reduce the need to be mowed by two-thirds. Another reason why people love this trend is that tapestry lawns resemble wild nature much more than finely mowed grass lawns."
---
There's a lot of debate on the internet over what is a suntrap – a space where you can sunbathe, or a garden that uses specifically placed trees and shrubs to create a warmer microclimate. Either way, the gardening world is interested in the concept, with #SunTrap having over 40,000 posts on Instagram.
If we're talking about a suntrap as a landscape feature that traps and retains heat, then these are its typical elements:
a horseshoe shape, with the tips of the horseshoe made of shrubs and plants that increase in size and density till they meet at the centre of the horseshoe, which may be made of trees and hedges

a spacious area within the horseshoe that's protected from the wind and gets as much sun as possible throughout the day
While this may sound complicated, a suntrap can be easily built using elements in your garden, including walls or fences that serve as wind barriers. Like glasshouses, suntraps allow you to grow tender plants or plants which require a longer growing season.
What's more, with the right garden furniture, such as rattan day beds or outdoor sofa sets, you can sunbathe (a timeless trend) or catnap in the warmth of your suntrap, or make it a special, gorgeously sunlit place for social occasions.
---
#HomeGrown has over 8 million posts on Instagram of proud users worldwide sharing pictures of what they've grown in their gardens. While growing fruits and vegetables at home might not be the most radical of ideas, it's been gaining in popularity since the pandemic and its lockdowns inspired many to become self-sufficient.
Of course, not everyone has a large enough garden for a dedicated vegetable patch. If you have a small garden, or one with little sunlight, then you might want to consider using raised garden beds. Pinterest searches point to them as an emerging trend, with the search volume for "raised garden beds" having increased by 32% since May 2021.
Again, this is no surprise as raised garden beds come with a number of terrific benefits including:
they are space-efficient

they can be used for decorative purposes

they don't require you to get down on your knees to work with the soil

they allow you to better protect what you're growing from snails and slugs
---
5. Vertical pocket gardens

#VerticalGarden has over 465,000 posts on Instagram, and that comes as no surprise considering it's a quick and simple way to introduce dimensionality to your garden, or to add a green and crowd-pleasing statement piece to your apartment. Gaining traction within this trend is the idea of using pocket planters.
Robert Frankson of Wild Yards has this to say: "Another popular summer garden trend is vertical pocket gardens. This is a relatively new trend that has claimed quite the fame. You don't have to focus on just the ground but can also make your way up the walls and fences around your garden. You can create lush panels of greens and flowers by adding hangers and or fixing planters to the wall. These are effectively called living walls and are a welcome addition to any garden."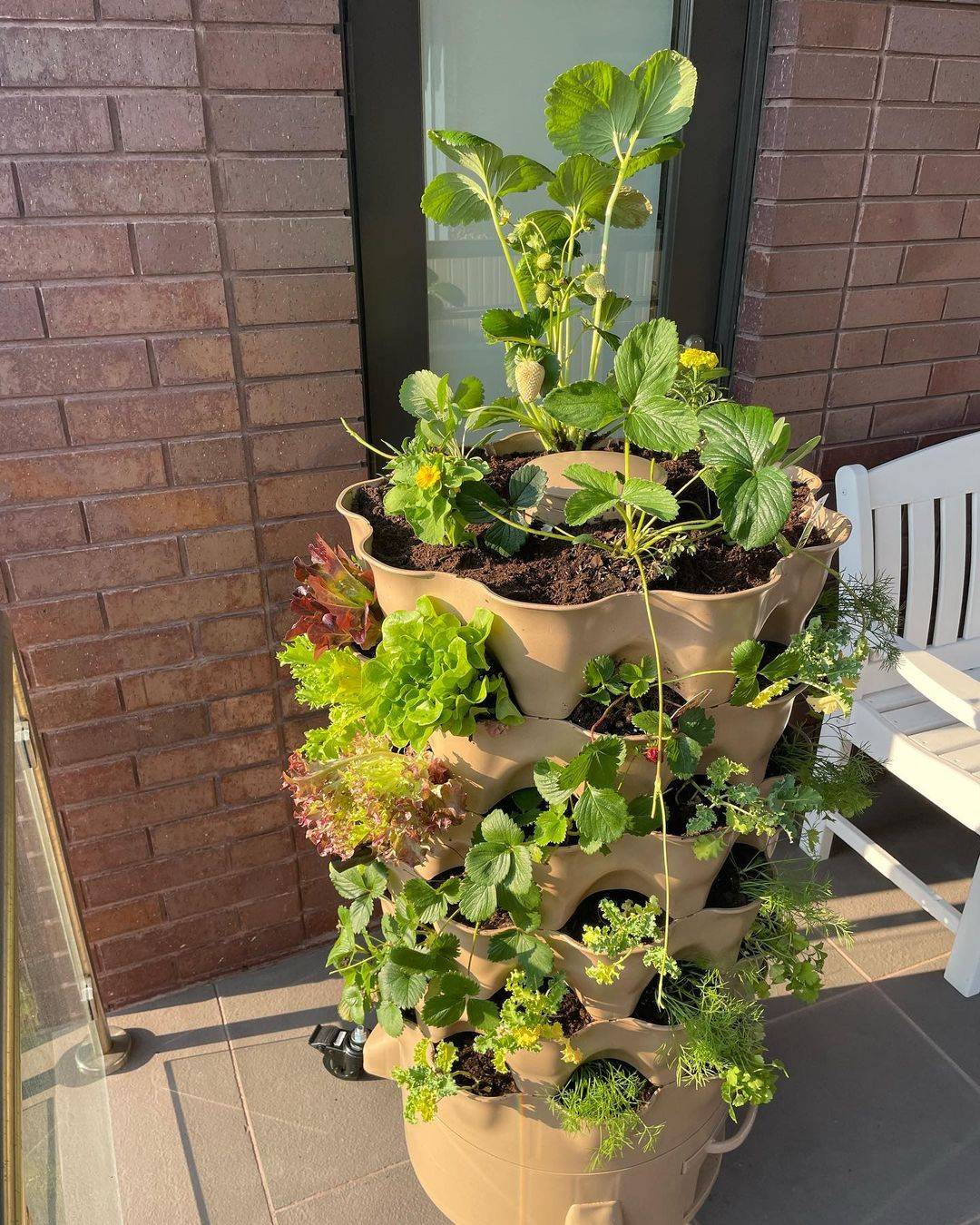 ---
The last 6 months have seen the worldwide search volume for "container garden" increase by as much as 265%. As the name suggests, this is a gardening trend that relies on pots or containers filled with seasonal or permanent plants.
It's a versatile way to give your garden different levels, layers and textures. And by matching colourful pots with just as colourful plants, you can really brighten up your garden to make it picture perfect – which probably explains why #ContainerGardening is a social media garden trends favourite, with over 800,000 posts on Instagram. Related to this, we've seen #ColourfulGarden and its American variant #ColorfulGarden rack up nearly 40,000 Instagram posts.
---
Making the most of your garden

So there you have it – five summer garden trends to fire your imagination and help you make the most of your garden. Our last bit of advice comes from the award-winning garden designer, Charlotte Rowe, who says: "A town garden should be designed as an extra 'outdoor room' to complement a house or apartment."
And with that, we wish you the best of luck transforming your garden. Remember, if you're thinking about giving your garden or outdoor space a makeover, then explore Furniture Maxi's range – we carry a variety of stylish, comfortable and long-lasting garden furniture.
---